International Conference 'What's New, What's Next? Innovative Methods, New Sources, and Paradigm Shifts in Jewish Studies' // Save the date: 11-14 October 2020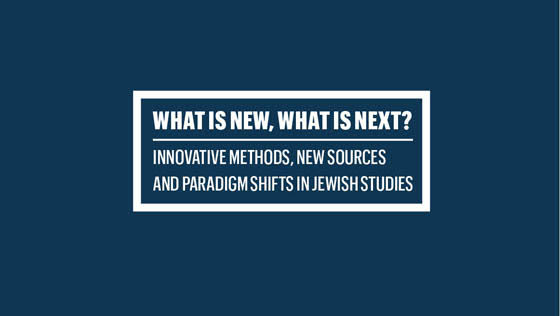 POLIN Museum of the History of Polish Jews invites scholars
to participate in the international conference
What's New, What's Next? Innovative Methods, New Sources,
and Paradigm Shifts in Jewish Studies
The conference will explore new directions in the studies
of East and Central European Jews.
It will take place on 11–14 October 2020at POLIN Museum.

We are awaiting proposals for panels that address the conference topic. We also wish to invite doctoral candidates to participate in a poster session that focuses on methodological issues related to their doctoral dissertations.
Please find attached a letter from the Academic Committee, as well as Call for Proposals for panels and poster session (in accessible format).
Deadline for submitting proposals: 31 April 2020 via electronic form

The organizers will cover the cost of accommodation for the conference speakers. Participants may apply for travel grants.
The conference will be held in English.
The conference is organized by POLIN Museum of the History of Polish Jews, in cooperation with the Emanuel Ringelblum Jewish Historical Institute, Leibniz Institute for Jewish History and Culture–Simon Dubnow, Mémorial de la Shoah,  University of Michigan, Tel Aviv University, Yad Vashem, YIVO Institute for Jewish Research, United States Holocaust Memorial Museum, University College London

The conference is organized within the Global Education Outreach Program